re:F contributor Bob Hayton was interviewed by Kevin Thompson of Understanding Our Times Radio, an internet talk show that covers issues and current events from a Christian point of view. It was a live call-in show.
It is a fantastic summary of what we're trying to do here at re:Fundamentals and in The Reforming Fundamentalists Blog Network.
The broadcast is available by clicking the link to the right. It is in a streaming MP3 format. To download it, go to the Understanding Our Times Radio website. Help spread the word about re:Fundamentals and what God is doing here.
–Erik DiVietro
This is the Broadcast Information from the Show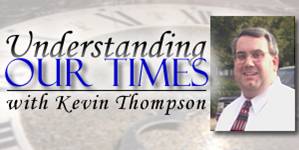 Broadcast – Understanding Our Times
Time – Saturday, June 5, at 6:00 pm EST/5:00pm CST
Length – 30 Minutes
Call-in Number – (347) 945-7171
You can join us live Saturday evening at 6:00 pm EST / 5:00 pm CST, or download the broadcast in mp3 format at a time more convenient for you.
"Understanding Our Times" is an interactive, live Internet talk-radio show that focuses on current events from a distinctly Biblical worldview. Host Kevin Thompson offers listeners timely discussion of meaningful issues with a variety of different guests each week. Callers are encouraged to call (347) 945-7171 to listen or ask questions. The stream and archives are available at http://www.blogtalkradio.com/understandingourtimes. The show is live every Saturday evening at 6:00 p.m. Eastern/ 3:00 p.m. PT. The show is hosted on BlogTalkRadio.com.
Because of Grace,
Kevin Thompson,
Rom 1:15