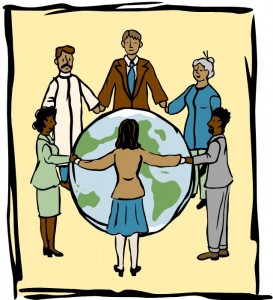 Summer is the peak time for Short Term Missions Trips, it seems. I recall my home church packing a van full of teenagers and heading for Mexico. These trips, whether to Mexico, the Caribbean or beyond, are part of American church culture. And as Americans, we think these trips really matter and are a big help to the foreign fields.
Darren Carlson, president of Training Leaders International, begs to differ. In a hard-hitting series of articles posted at The Gospel Coalition blog, he challenges many commonly-held assumptions about short term missions. They often do lasting damage to the very places they were hoping to help. If not done well, they can be a burden to missionaries and national pastors alike.
Rather than just critiquing and poking the American short term missions bubble, Carlson goes on to point out a path toward improved short term cross-cultural ministry. He encourages churches to think local first, and to partner with foreign pastors and missionaries closely on any international ventures. Manual labor is often counter-productive, when locals could be employed to help build that church or fix the school.
I can't say more than what Darren has spelled out in this series. I just want to encourage you to take time and consider reading these articles — especially if you are a pastor or in charge of such missions trips for your church. Don't just repeat the past, think carefully about how to make such trips truly have lasting impact.
The articles are linked below:
~ Originally posted at Fundamentally Reformed